Agent Starling: Operation Baked Beans Amazes Amazon Reviewers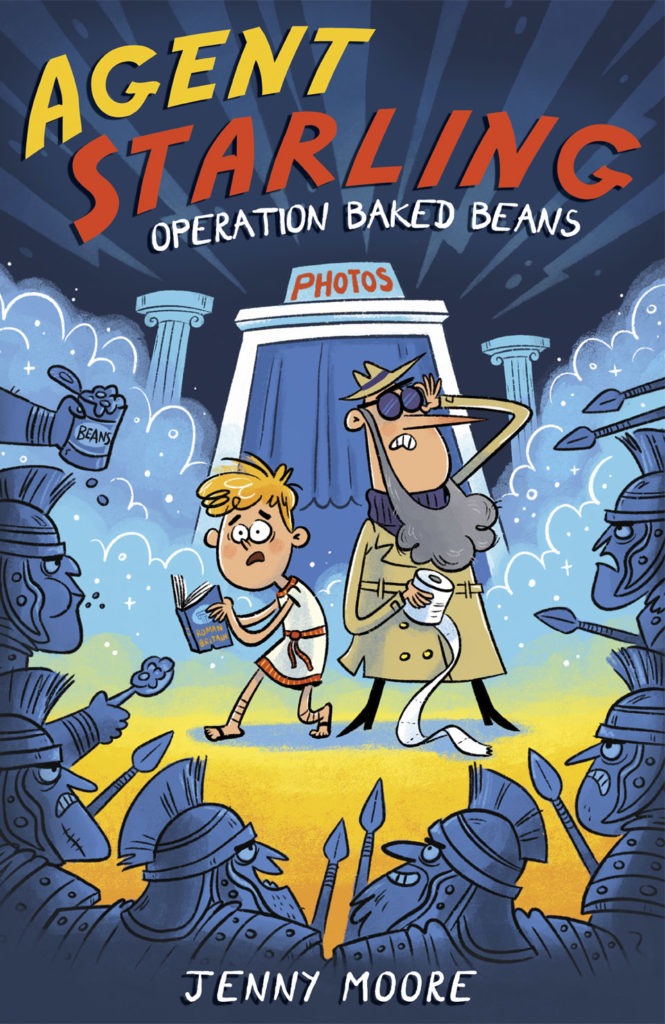 Baked beans might seem harmless but, in the wrong hands and the wrong millennium, they can do a surprising amount of damage. 11-year-old Oliver Starling thinks Romans are ancient history… until he teams up with Agent Owl to stop an evil mastermind from conquering Roman Britain with baked beans and nappy pins. Armed with only a photo-booth time machine and a pocket history guide, can Oliver and Owl keep the villainous Dr Midnight from changing the course of history forever?
Tempted by time-travelling portaloos and fake-beard-wearing secret agents? Check out these reviews below;
Fantastic!
'A fantastic read, perfect for younger readers. The story speeds along and has lots of humour to keep both children and adults amused. Fingers crossed for a sequel.' – Emma
Laugh Out Loud Funny! 
I loved this! A brilliant blend of humour and fun, and a proper adventure too. Ideal for children studying the Romans, but genuinely a great read in its own right.' – Lizzie. S
'Move Over Horrible Histories!
This is a fabulously funny book that grabs the reader from the opening line and doesn't let them go until the very last page! There isn't a dull moment as Oliver is grabbed from his every day life to help snare the evil Dr Midnight who is causing chaos in Roman Britain. I loved the character of Jules, the slave girl with a very unconvincing beard who is trying to become a soldier. With a time travelling portaloo, fart jokes galore and historical hysteria all around, this is a great choice for reluctant readers or Horrible History fans.' – Lou Treleaven (Author of Turns Out series)
A Very Funny Book For a Hard To Please Age Group
'This is a really great, funny book, with just the right mix of gentle humour, laugh out loud moments and drama. Just right for primary school kids (especially boys) – particularly for anyone enjoying the David Walliams, Mr Gum, Wimpy Kid or Norm books. Hoping for another one in the series soon!' – Mrs Mackay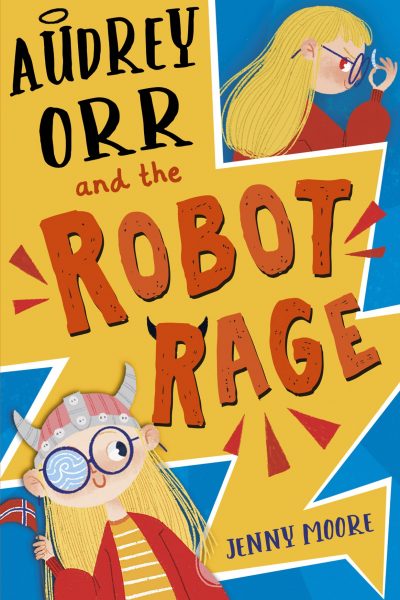 Has Jenny Moore been making you want – well – more? 
Well, you're in luck!
Audrey Orr and the Robot Rage hits shelves this March! 
Pre-order here!