Orange Band: Minibeasts
Finn and Zeek give an introduction into the definition of a mini beast and then talk about their different shaped anatomies, their senses, textures and colours. A range of minibeasts are introduced including worms, snails, slugs and several that were new to us – ladybird spider, owl butterfly, banana slug and orchid mantis.
The colour photos are awesome with some amazing close ups of insects' heads and other body parts.
Purple Band: Food for Thought
Finn and Zeek talk about healthy portion sizes before looking at sugar, fat, protein, dairy, carbohydrates, fibre and salt, the foods that contain them and the impact that they have on your body. They also talk about the importance of vitamins and minerals for keeping our bodies healthy and the importance of drinking. The information is given in a very child friendly way – there is a look inside a human body, healthy and unhealthy fats and vegetarianism are also introduced.
The photos show a wide range of food products which can encourage a child to talk and ask questions, this is a great book to introduce healthy eating.
Gold Band: World Wonders
Finn and Zeek take a fascinating look at amazing places around the world They start in Australia where they also introduce us to UNESCO and explain the work that it does to protect many important geographical sites. The book is split into sections including Remarkable Rocks, Wonderful Water, Tough Trees and Underground and each spread introduces a different natural wonder.
We learnt a lot from this book including how rocks are formed, what causes geysers and what glowworms really are. The photos are amazing, especially the Morning Glory Pool in Yellowstone Park and the Strangler Figs in Cambodia.
White Band: Going Green
Finn and Zeek take a fascinating look at how electricity can be produced in a more environmentally friendly way. They look at renewable and non renewable fuel types, wind, water and solar power and their explanations are fascinating. We learnt about biomass, how hydroelectric power works and unusual ways that scientists are trying to create green power.
The photos are supplemented with diagrams and doodles which help explain how different types of power work.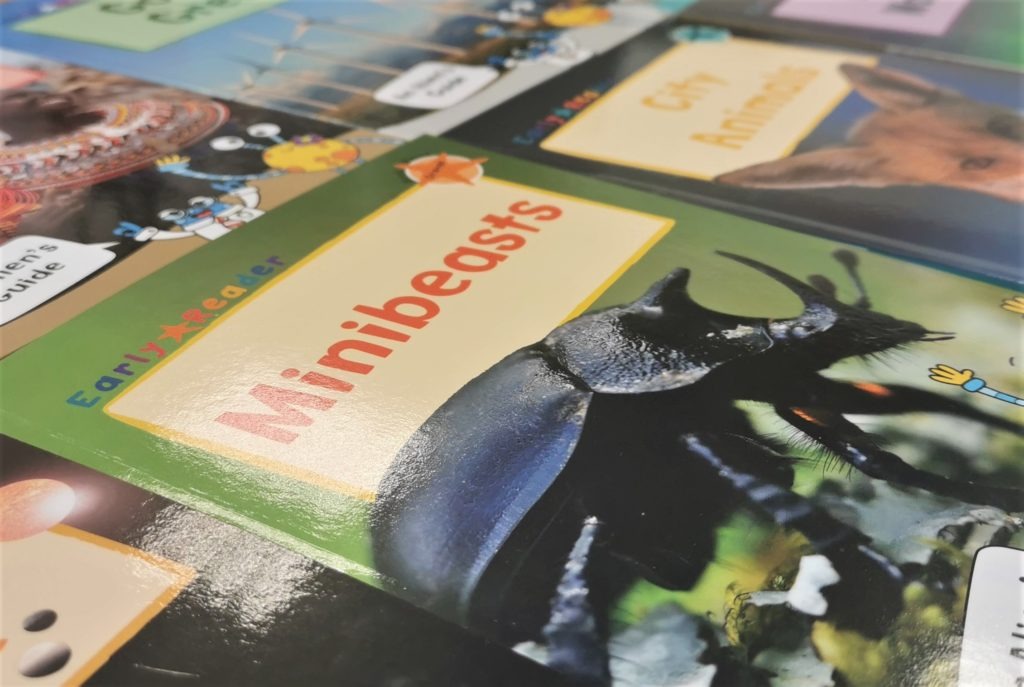 If you are a primary school librarian or a teacher I would definitely recommend adding Maverick Non Fiction Early Readers to your libraries. They are great books to help children consolidate and extend their reading skills and are full of fascinating facts and interesting information.