Jenny Moore Continues To Deliver The Punchlines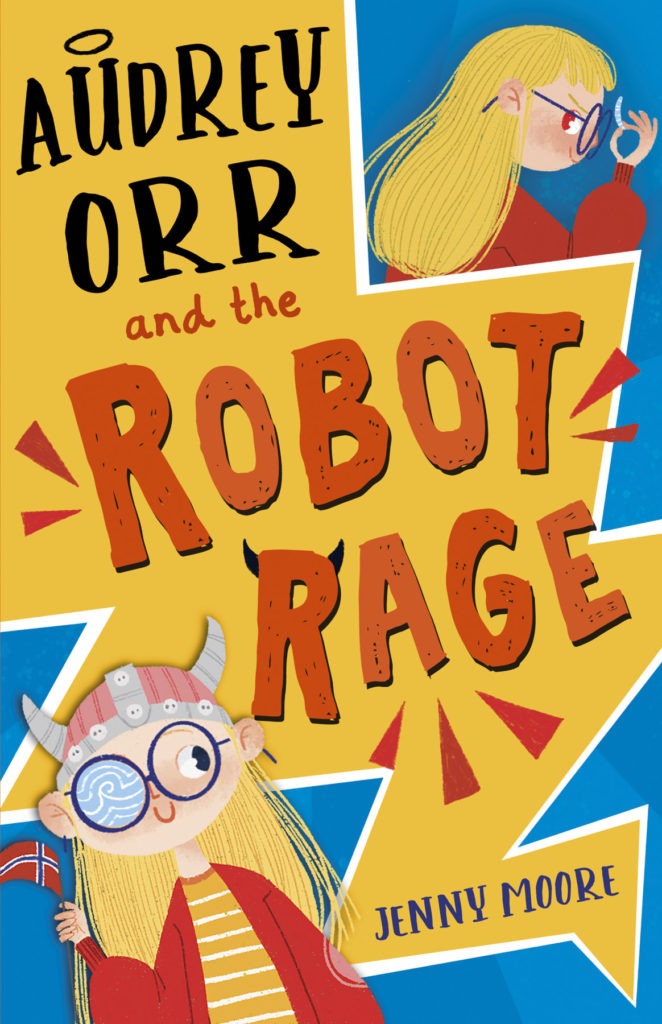 When Audrey Orr's mum wins a luxury cruise to Norway, Audrey thinks she's won the jackpot — until she realises it's during term-time. With her no-nonsense headteacher, Mr Stickler, on her case, she has to resort to something a bit unusual: a robot clone! But can she trust Awesome the clone to stay home and pretend to be her or will Awesome turn out to be a bit… Awful?
If you're a little dubious of robot clones, knitting-mad Grandad's or Luxury Cruises… Have a read of the below reviews, they may change your mind!
A brilliant read, funny, fast paced and original.
'A fast paced adventure that had me whizzing through it to find out what happened after each twist and turn. Humorously written, this will appeal to both children and adults alike and is a good shared bedtime/car journey read. Well worth reading, I can recommend it.'
Exciting and genuinely funny
'I love this! The story grabbed me from the start because I cared about Audrey. She's feisty, fun and determined, but warm and a sensitive, with a streak of vulnerability. I enjoyed all the adventures, never knowing how each twist and turn would play out. Most of all, I loved that Audrey emerges with a greater sense of inner confidence. This is such an important message for young people, and Jennifer Moore handles it with a delicate touch, and it never detracts from the fun of the main story. It's genuinely gripping and made me laugh all the way through.'

One of the best children's books I've ever read!
'Three words for this book: funny, gripping and enjoyable. The story has many twists and turns and is brought to life by lovable, quirky characters and plenty of humour for children and adults alike! Jenny Moore transports us from Plymouth to the scenic Norwegian fjords, with dramatic cruise ship scenes and interesting facts about Norway from Mrs Orr. I particularly loved the character of Grandad with his amazing knitted viking helmets and his help in looking after Audrey's robot clone, Awesome. But will she stay awesome? You'll have to read it to find out! I am hoping for a sequel, as I can't wait to see what Audrey Orr is up to next!'

Funny yet tense technological adventure
'If you've had time to read Jenny Moore's brilliant Agent Starling: Operation Baked Beans (link to review) , then you'll know that this author's writing is full of high-paced, hilarious and quirky ideas. If it was a book that got you gripped then Jenny's new release Audrey Orr and the Robot Rage is another perfect example of a story with a high-concept, original plot. For those wanting to cruise through an adventure full of drama and humour combined, this is a tale well worth a read. I can't wait to see what the author will think up next…'
Audrey Orr and the Robot Rage is also part of this years #SillySquad2020 – Included in the #SummerReadingChallenge by the Reading Agency.