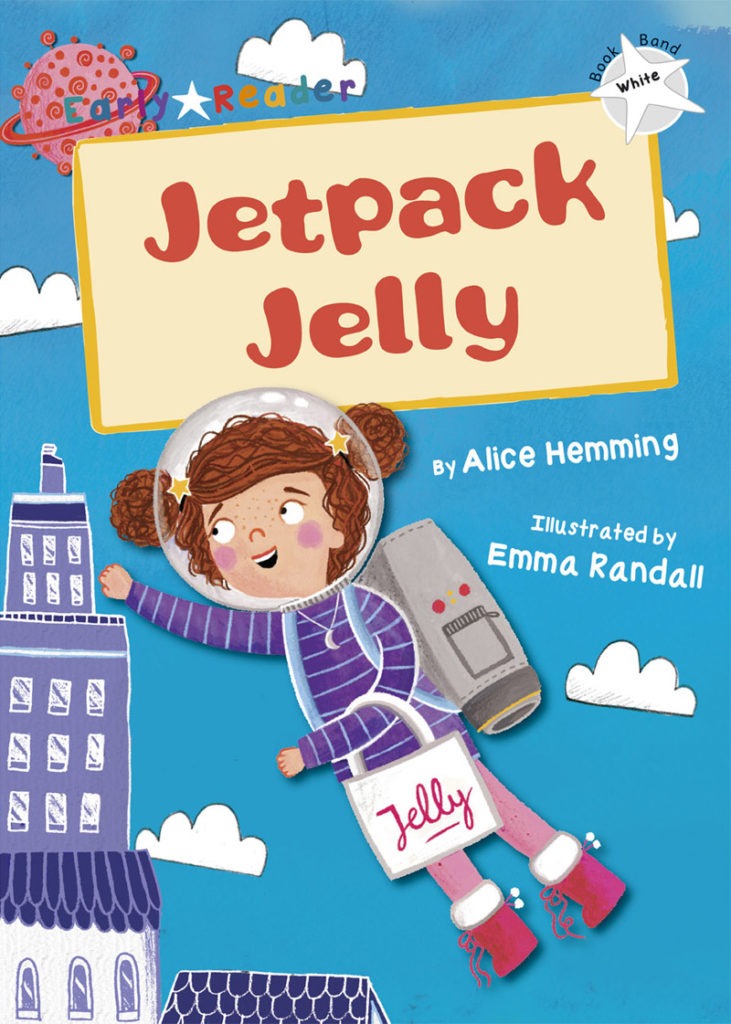 We are really grateful for a lovely review from My Book Corner of our White Band Early Reader – Jetpack Jelly by Alice Hemming and Emma Randall. 
"The Space Place cafe is full of wibbly wobbly jelly. Spacey Stacey's jelly is so popular she's not sure she can deliver it all in time for her trip to Picnic Planet. Her robot friend, Timble, has a plan! He has created a jet-pack just for Stacey to make her deliveries super quick.
Stacey loves her new mode of transport, she can deliver her jelly so much quicker than she did before but when the jet-pack takes her off course and she gets tangled in a washing line, her friend Astro Pete comes to her aid only for them both to get stuck! Timble's warning NOT to press the red button is in the back of her mind, but it could be their only way of untangling the mess they've found themselves in.
Does she press the button?
Can she get them both back down to Earth safely?
Alice Hemming creates a wonderful world of jelly, friendship and the courage to be yourself rather than hiding away. Emma Randall's illustrations depict the story perfectly and were a joy to see as I turned each page."
You can read the full review and many more on their website. 
All of our Early Reader books can be purchased at Hive.