Primary school teacher and children's book reviewer, Emma, has read and reviewed our newest range of Maverick Early Readers, colour bands Blue (level 4) to Turquoise (level 7);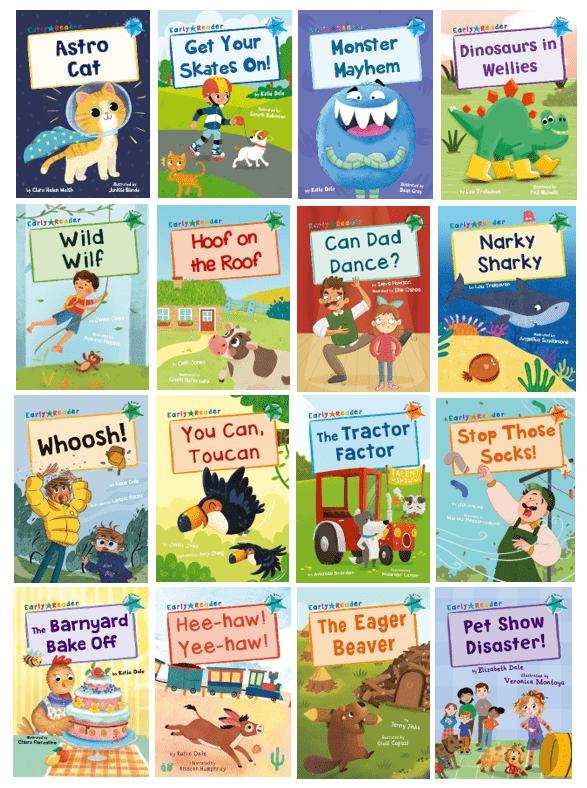 As a Year 1 teacher, this wonderful set of new titles, ranging from Blue to Turquoise level, were a perfect fit for the range of reading ability in my Year 1 class and my daughter, also in Year 1 this year. They sit within the wider framework of Maverick Early Readers, a comprehensive collection which ranges from Pink band (level 1) right up to White band (level 10). Superb non-fiction titles are gradually being added too. They're robust little books that will withstand regular classroom usage and look more like early chapter books, giving them a more grown-up feel.
The Early Reader collection would be an asset both in the classroom and the home alike. Whether you're a teacher looking to replenish your stocks of home readers or diversify your guided reading scheme, or you're a parent wanting to supplement your child's reading at home, these books are a great choice. 
As a teacher, reading for pleasure is so important to me and I feel it's essential to offer a broad diet of reading material, even at the very early stages of learning to read. I love that Maverick Publishing have tasked their authors to create a variety of characters and plotlines for children to enjoy. From dancing dads, superhero pets, fantastic farm animals, monsters making mayhem, there is an adventure to suit every interest – no danger of reader boredom developing here! And by the time children reach Orange and Turquoise levels they encounter clear themes, such as friendship, kindness and believing in yourself. Lively illustrations capture children's interest and devices such as speech bubbles and onomatopoeia encourage expression.
Each of the stories have a handy little quiz at the end which would be really beneficial for parents to check understanding and provide an opportunity for children to practise reading comprehension questions. In the Blue level books, these focus on basic retrieval questions and by Turquoise level, these progress to What, Why and How questions.