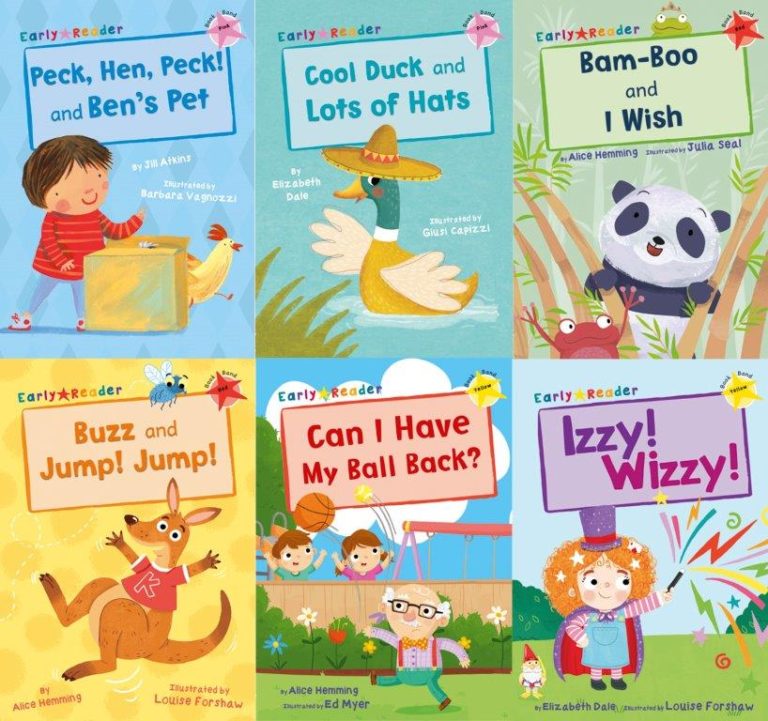 We've just spotted a lovely review from The Merry Bookworm which encapsulates how our reading scheme differs from the others – it engages children and allows them to ENJOY reading:
'If, like me, you have a young child who is bored of school reading books, you'll know it's not always easy to find alternatives that match their reading ability.  You might find, however, that a new range of Early Readers, published by Maverick Arts Publishing, solves your problems!  Maverick have taken fun, interesting picture books and adapted them so that children can make the transition from listener to reader; more importantly, they have aligned the books to the Institute of Education's book banded system, so that you can always find stories that are perfectly suited to your child's current reading level.
My son is notoriously picky when it comes to reading books.  He is not at all interested in Biff, Chip and Kipper – in fact, they are responsible for him perfecting his (rather impressive) eye-roll!  He wants stories that make him laugh, capture his imagination and have proper storylines, rather than texts that are built around various phonic sounds.  He also wants full-colour, interesting illustrations as he really enjoys looking at the pictures before he reads the words on the page.  These Maverick Early Readers tick all the boxes.  If I put a school reader and a Maverick Early Reader in front of him, he will always pick the Early Reader first and immediately crack on with reading it enthusiastically, whereas school books very seldom hold his attention and I have to continually encourage him to read (which is like pulling teeth at times).  My son also loves the quiz at the end of each book, which is great for checking understanding.  I can say, hand on heart, that they have made a huge difference to his love of reading (and my stress levels…) and have been worth every penny.'
Thanks, Lorraine! Read the full review here
Check out all the books in the scheme here and download free activity packs and audio files. Look out for 30 more titles publishing Spring 2019!