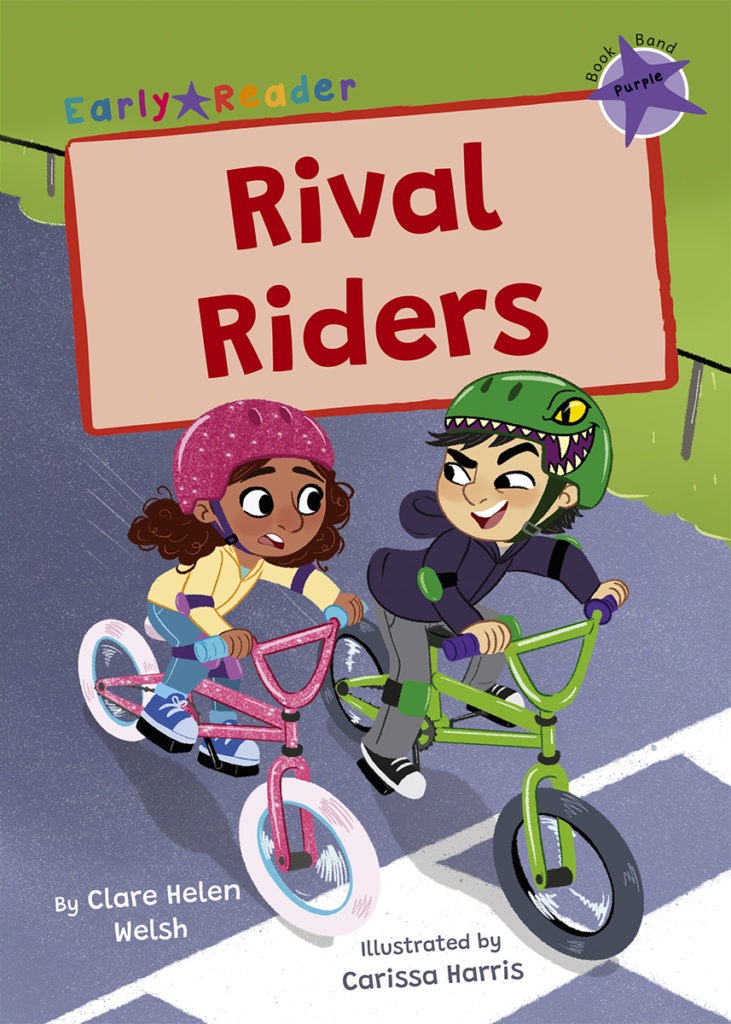 Author
Clare Helen Welsh
Illustrator
Carissa Harris
Format
15x21cm, 32pg, SB
Publication Date
28/08/2022
AR Rating
–
Bic/CBMC Code
YQCR/B3M79
ISBN 978-1-84886-907-3         RRP £6.99
Gabby loves racing on her sparkly bike. One day, she sees a race poster and decides to enter. Can she prove how fast she is against a rival?
800-1000 words, one story per book with a quiz.
By now, children are reading more automatically, so that they don't have to sound out and blend every word. Texts continue to provide opportunities to read words with more complex phonics, and include words with a range of suffixes and prefixes.
Stories continue to increase in length but are still mostly straightforward to follow. Texts can still be enjoyed on a literal level but there is increasing scope for simple subtexts and themes that readers may pick up as an 'extra' if they are able to.
There are continued opportunities for prediction at various points in the text, and for discussion of characters and motivation.
Plots are still mostly straightforward and linear.