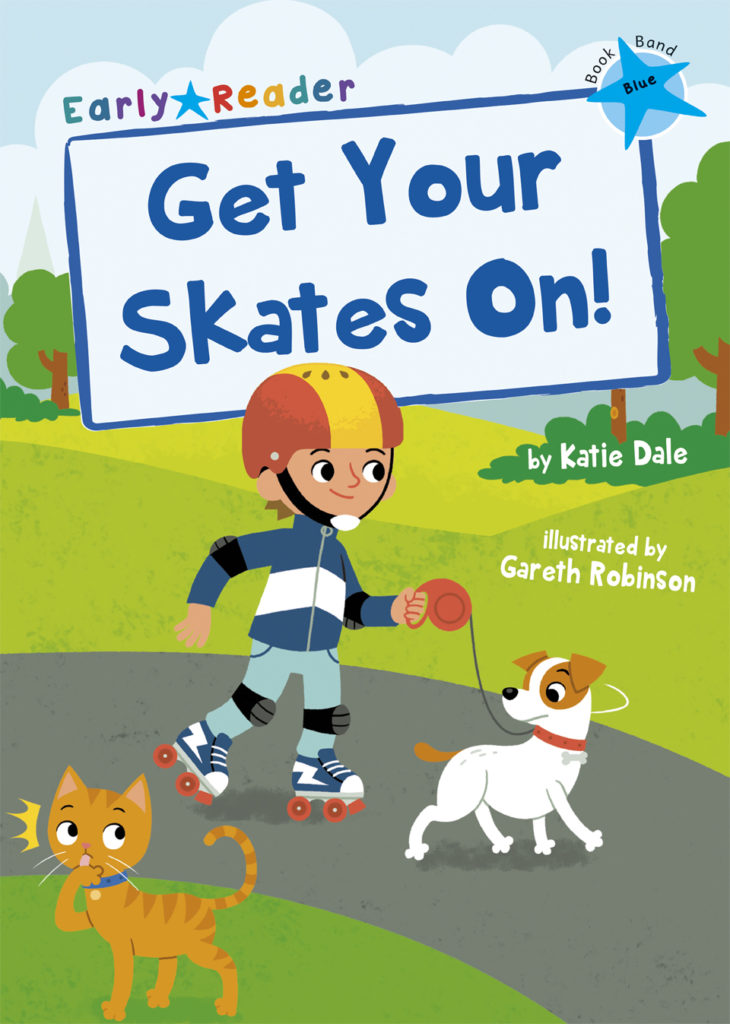 Author
Katie Dale
Illustrator
Gareth Robinson
Format
15x21cm, 32pg, SB
Publication Date
01/09/2020
AR Rating
–
Bic/CBMC Code
YQCR/B3M79
ISBN 978-1-84886-680-5        RRP £5.99
Ron gets some skates from his Nan. He zooms everywhere! Will he ever take them off?

150-200 words, one story per book with a quiz.
Words covering the phonic patterns introduced at earlier levels, plus blending two or three consonants at the beginning, middle or end of words (e.g. stick, strap, stamping, wasp). 
Up to three lines of text per page. Sentence structures can now be more varied than at earlier levels, though still simple and speechlike.
There is beginning to be more variety in the types of story included, with scope for some that are less familiar in setting.